Contact Us
by mail, phone, fax or e-mail!
Houston Door & Specialties, Inc.
1301 Judiway • Houston, Texas 77018
P.O. Box 924183 • Houston, Texas 77292
(713) 688-0337 phone
(713) 688-9102 fax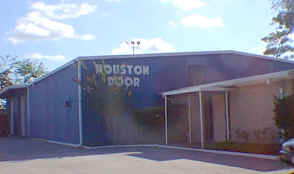 Hours of Operation

We are open for business:

MONDAY - FRIDAY
7:30 am - 4:00 pm CST

but are closed for lunch
12:00 pm - 12:30 pm

(also closed for major holidays).

Need a Bid?

We gladly accept Offers to Bid, Requests for Proposal/Pricing and Requests for Quotation. Please submit your Offer to Bid request, RFP or RFQ via fax to:

(713) 688-9102


Need Directions?

If you need a map to our office or driving directions, click the link below. Or you can give us a call at:

(713) 688-0337

MapQuest's street map and directions.